---
Solar System Models Lab
---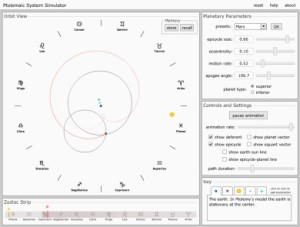 The NAAP Solar System Models Lab introduces the universe as envisioned by early thinkers culminating in a detailed look at the Copernican model.
First time users of NAAP materials should read the NAAP Labs – General Overview page.
Details and resources for this lab – including demonstration guides, in-class worksheets, and technical documents – can be found on the instructor's page. Some resources are not available for all modules.
Basic Solar System Models Student Guide (pdf)
Geocentric Model
Heliocentric Model
---