Recent News
New Video Posted
A new astronomy demonstration video entitled Temperature 1 has been posted on YouTube and on the UNL Astronomy Demonstration Video Site. It is the first in a planned series of three videos exploring temperature. The video has an embedded peer instruction question and a follow-up worksheet.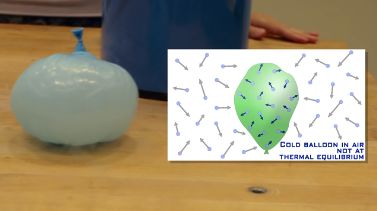 Saturday, April 23, 2016 — Kevin
Site Usage Continues to Grow
Statistics on this web site's usage have been tracked since the summer of 2008 using Google Analytics. This system collects a variety of data on the characteristics of visitors while still protecting their anonymity. For example, it allows us to identify the internet providers with "university" in their names who are making substantial use of our materials. However, since most materials on this site can be downloaded and hosted locally and several publishers (e.g. Norton) make use of these materials -- these statistics only provide a lower limit of usage. Interesting characterisitcs include the weekly cycle of usage (due to schools) and spikes (due to referring sites e.g. www.stumbleupon.com) and special events (e.g. equinoxes).
Usage has grown to over 1.5 million visitors during 2015.
Wednesday, January 13, 2016 — Kevin
Summer Solstice Coverage in the Washington Post
Sunday, June 21, 2015 — Kevin
New Video Available
Saturday, May 16, 2015 — Kevin
Videos Posted Recently
A series of new Astronomy Demonstration Videos on phase changes in astronomy were recently posted.
All 4 are available on the AU Demonstration Video Page