Background Information: Margaretha (Peggy) Motes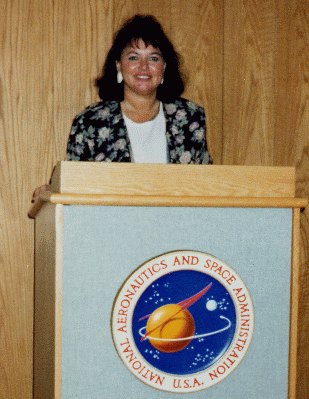 Peggy was a member of the 2001 USA All-American Teacher Team. The information below is an excerpt from that USA Today article.


Margaretha Motes

Muncie (Ind.) Community Schools' Planetarium at Central High

Astronomy and space science, kindergarten-12th grade

Years teaching: 24
Former elementary and high school teacher was asked to reopen old planetarium in 1994 after spending a summer at the Harvard Center for Astrophysics. . . . Cleaned out space, used for gym storage, and won more than $120,000 worth of grants for renovations, speakers, training and programs ranging from one day to three weeks. . . . Welcomes students bused in from schools in and outside the district; programs also are offered to the community. . . . Works with classroom teachers to make sure programs meet state standards; provides lesson guides and tests. . . . Interdisciplinary programs include Follow the Drinking Gourd, showing how slaves followed the stars north to freedom; Inner Space, which travels through the body to explain how medicine rids the body of bacteria. . . . Develops foreign language programs; one on how Egyptians built pyramids based on placement of moon and stars is delivered in Spanish, and another on how Pacific explorers navigated without the North Star is in Japanese. . . . Brings in minority scientists and includes female scientists: "Science is something all people can understand and have an interest in."
To see Peggy in her traveling clothes click here.


More biographical information on Peggy can be found here.




Back to the Astronomy Education Home Page